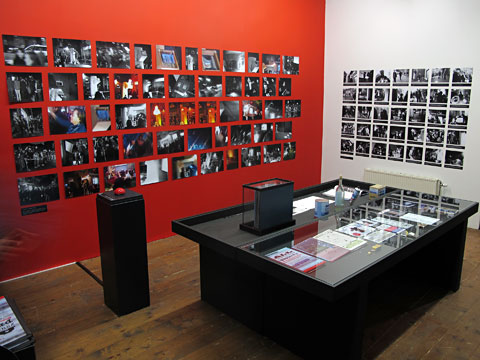 Meanwhile: Premiere of an artist's book
For the official launch of the book 'All your favourite projects', Topp & Dubio created a special event by literally shooting the publication into the air by means of a cannon made of cardboard. The audience was invited to take pictures of this happening and to submit them for a special photo installation. In addition artist Joep Neefjes/Loodwicks Press Images (also one of the participants in the book) was invited to make a personal report of the happening.
The results of these projects, together with a presentation on the book, were shown at an exhibition at Stroom Den Haag, centre for contemporary art and architecture.